THIS Avalanche Advisory EXPIRED ON Mar 18, 2018 at 9:53 pm
Avalanche Advisory published on Mar 16, 2018 at 9:53 pm
Issued by Aaron Hartz
Bottom Line
Although the riding still has a 'dust on crust' feel, it is getting better as the storm squeaks out a few centimeters of snow each day. There have been no reports from backcountry riders above treeline over the last few days and that is where I expect to find the most pronounced wind slabs. As the storm breaks up later in the weekend, and people start accessing the alpine terrain, watch for fresh wind slabs (and possibly cornices) above treeline.
Avalanche Character 1: Wind Slab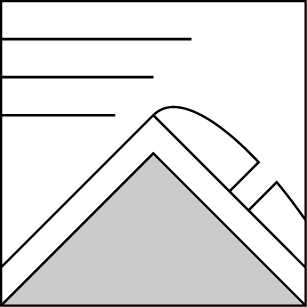 Look for wind slabs near and above treeline on a variety of aspects. The wind has been out of the SE through south, west and north. There is plenty of soft snow on the ground available for wind transport. Wind may shift from northerly, west, and southerly over the next few days. Watch for wind slabs forming on lee slopes. Use visual clues to look for wind slabs, such as where the snow surface has a ripply wind blown appearance. Wind slabs are most sensitive to triggering when they are fresh to a few days old.
Snowpack Discussion
No significant weak layers have been found recently in the snow pack. Any instabilities in the upper pack will most likely be associated with newly formed wind slabs in wind exposed terrain.
Recent Observations
There have been no reports of recent avalanche activity. As visibility improves above treeline, hopefully we can get more observations from the alpine terrain.
Mountain Weather
The forecast has a few more inches of snow falling tonight through tomorrow and then the storm breaking up. Winds will be light and variable ranging from NE through west through south over the next few days.
Disclaimer
This snowpack summary applies only to backcountry areas. Click here for a map of the area. This snowpack summary describes general avalanche conditions and local variations always occur. This snowpack summary expires in 48 hours unless otherwise noted.
For all your pre and après ski needs, answers to questions, event calendars, restaurant recommendations, where to stay, and all things Bend....
www.visitbend.com