THIS Avalanche Advisory EXPIRED ON Mar 1, 2018 at 8:33 pm
Avalanche Advisory published on Feb 27, 2018 at 8:33 pm
Issued by Aaron Hartz
Bottom Line
Central Oregon backcountry riders are still finding powder stashes from the last storm. We are coming off one of the most significant storm cycles of the season, with a meter (40") of snow in the last week. As the new snow is still settling and consolidating from the last storm, we are entering the next storm cycle starting tomorrow (Wednesday). Some lingering wind slabs still exist from this past week and we will likely see new wind slabs being formed over the next few days. Depending on the condition of the incoming snow, we may see the loose dry avalanche problem and/or the storm slab problem developing over the next few days (see below for more details). Cornice growth has been spotted over the last week near ridge tops in a few locations. Watch for cornices when traveling on the high ground and report what you see.
Avalanche Character 1: Wind Slab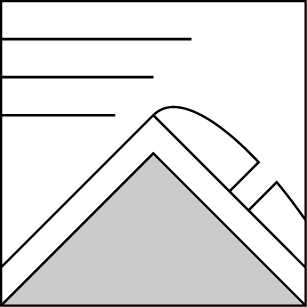 There are existing wind slabs near and above treeline that are likely becoming more stubborn to triggering. These can be found on a variety of aspects from north to east to south. We will likely see new wind slab formation with the incoming storm. With wind forecast to come from the south through west, look for wind slabs forming on east and north facing terrain near and above treeline.
Avalanche Character 2: Loose Dry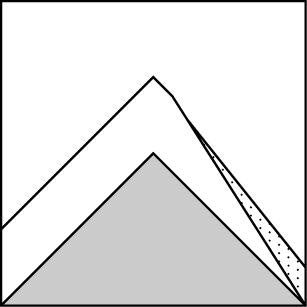 With the cold air temperature the snow will most likely be light and fluffy. Watch for loose dry avalanches on steep terrain, especially where you can get stuffed down a chute or where getting swept off your feet can lead to consequences. As storm snow settles and consolidates, the loose dry problem will go away.
Avalanche Character 3: Storm Slab
The extent of the storm slab problem will depend on the incoming snow. Certainly a foot or more of new snow can be enough to make a significant slab. If the snow is light and fluffy and lacking cohesion, storm slab is less of a worry. If the new snow is forming a cohesive 'slab' especially on top of lighter softer snow, then watch for storm slabs. They are often triggered on convex and steeper terrain.
Snowpack Discussion
The snow accumulation over the last two weeks fell on a stout crust. There were no reports of snow sliding on the old crust, and snow is well bonded to it. During the past week, several reports of mid storm instabilities were reported in the new snow. The previous storm snow is settling out these instabilities were either short lived or improving as time goes on.

Surface faceting has been reported on shady slopes near and below treeline and this will be something to watch for as the next round of storm snow rolls in.

On some windward slopes, the new snow was scoured away by wind and the old crust remains on the surface.

The mid and deep snowpack have no significant weak layers and are mostly strong.
Recent Observations
There were several reports of avalanche activity from the last storm cycle. A pair of smal (D1) skier triggered wind slabs were reported from the top of Tumalo bowl last Wednesday on an easterly asptect around 7700ft. Over the weekend, a small wind slab (D1) was skier triggered at Devil's Hill on a west aspect along with small dry loose avalanches on steep/convex terrain on west and southwest terrain below treeline. More recently, a wind slab (small, D1) was skier triggered near the top of Tumalo bowl on Monday of this week on an easterly aspect at around 7700ft. More than likely, there were other avalanches observed but not reported.
Mountain Weather
Weather forecasts are showing we are in for another round of storm snow starting tomorrow (Wednesday) with significant accumulation through Thursday night. This storm could deliver anywhere from 1 to 2 feet of snow by the end Thursday. With day time highs in the mid to low 20's Fahrenheit we could be getting another batch of Central Oregon cold smoke :) Winds are forecast to be out of the south to west over the next few days.
Disclaimer
This snowpack summary applies only to backcountry areas. Click here for a map of the area. This snowpack summary describes general avalanche conditions and local variations always occur. This snowpack summary expires in 48 hours unless otherwise noted.
For all your pre and après ski needs, answers to questions, event calendars, restaurant recommendations, where to stay, and all things Bend....
www.visitbend.com