THIS Avalanche Advisory EXPIRED ON Feb 22, 2018 at 8:03 pm
Avalanche Advisory published on Feb 20, 2018 at 8:03 pm
Issued by Jonas Tarlen
Bottom Line
12"-18" of cold snow has fallen since Saturday night blessing us with some much needed high quality skiing. Temperatures have been in the single digits and winds have been light to moderate from the West and Northwest. The surface of the snowpack is very light and dry. Loose Dry avalanches will be a concern as well as Windslabs as this light snow will be easy to move around and create pockets of loading.
Avalanche Character 1: Wind Slab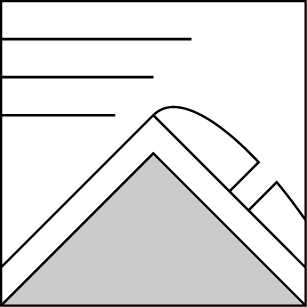 Light to moderate winds have been mainly out of the West and some shifts out of the NW and N. Our prevailing winds are SW, so this atypical wind direction can create loading and cross loading in slightly different places than we are used to. So keep a heads up even in familiar terrain. The surface of the snow is very light and dry, so it won't take much wind to move it around and create soft wind slabs. The likelihood of these windslabs will increase as you go up in elevation.
Avalanche Character 2: Loose Dry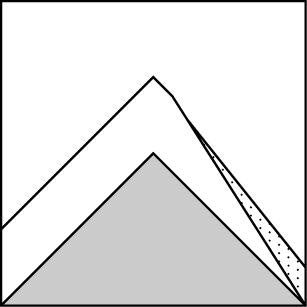 Loose Dry slides were observed both naturally and human triggered over the last few days. These were relatively small, but they will increase with more new snow tonight. These loose dry slides can become more of a hazard as they increase in size in larger terrain, or push you around in technical terrain.
Snowpack Discussion
This new snow is sitting on a very thick (~10cm) rain crust. We have not seen or heard of any concerns below this crust. Tests and observations above the crust have shown that there is good bonding to the crust, but slight midstorm weaknesses within the new snow. There has been no evidence of persistent weak layers down in the snowpack.

That said, in areas where there is a thinner blanket of snow over the rain crust, these cold temps could weaken that bond. So, when making your own observations, check down to that rain crust to verify.
Mountain Weather
Snowfall, 3-5" tonight with cold temperatures in the single digits. Winds will be light, continued out of the West, shifting to the North. Light snowfall and cold temps look to continue through the week.
Disclaimer
This snowpack summary applies only to backcountry areas. Click here for a map of the area. This snowpack summary describes general avalanche conditions and local variations always occur. This snowpack summary expires in 48 hours unless otherwise noted.
For all your pre and après ski needs, answers to questions, event calendars, restaurant recommendations, where to stay, and all things Bend....
www.visitbend.com