THIS Avalanche Advisory EXPIRED ON Jan 29, 2018 at 7:37 pm
Avalanche Advisory published on Jan 27, 2018 at 7:37 pm
Issued by Gabe Coler
Bottom Line
The current warming trend will continue through the weekend. Wind Slabs will continue to be a problem since they are recent, but also as above freezing temperatures weaken the surface snow and may make them more reactive. As the surface snow melts it will lead to Loose Wet avalanches, particularly if slopes are exposed to the sun. Cornices may be particularly touchy.
Avalanche Character 1: Wind Slab
Avalanche Character 2: Loose Wet
Avalanche Character 3: Cornice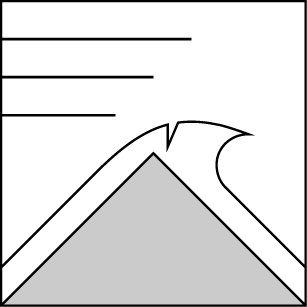 I typically give cornices a little extra berth whenever they are growing rapidly from wind and snow, or whenever they are weakened by above freezing temperatures, sun, or rain. Seeing as we are experiencing both growth and possible weakening in immediate succession, I will avoid being too near these unpredictable features.
Snowpack Discussion
During the last 24 hours we received approximately 15 cm. of heavy cohesive snow, which is overlaying up to 60 cm. of lighter weaker snow. Any weaknesses that would be associated with avalanche activity exist in this upper snow pack.

The mid and lower snow pack are characterized by crusts and rounding grains.
Recent Observations
There were multiple reports of D1 avalanches towards the end of last week. These were all reported before our latest snow fell.
Mountain Weather
The forecast is for warming to continue into tomorrow. Freezing levels are expected to rise to near summit elevations. Luckily it looks as if precipitation will be winding down tonight, and much of the terrain may "sneak" through with mostly all snow. Some lower elevation terrain may see a few rain showers tonight. The next cold front will arrive early next week.
Disclaimer
This snowpack summary applies only to backcountry areas. Click here for a map of the area. This snowpack summary describes general avalanche conditions and local variations always occur. This snowpack summary expires in 48 hours unless otherwise noted.
For all your pre and après ski needs, answers to questions, event calendars, restaurant recommendations, where to stay, and all things Bend....
www.visitbend.com